About Us
Marechale Capital Plc is an established City of London based corporate finance house, with a long-term track record and a leading reputation in advising & financing high growth consumer brands, hospitality & leisure, clean energy, and technology companies.
The Company runs a merchant banking advisory business and provides a bespoke corporate finance advisory service. Examples of previous transactions that Marechale has completed include £27 million Equity & Debt Growth Capital for Brewhouse and Kitchen and £15 million Equity and Debt raised for Future Biogas.
Marechale completes on average six to seven deals a year, a number of which are follow on investments. The Company uses its balance sheet to co-invest in its client companies, along with warrants and founder equity, in order to create shareholder value.
Our History
Marechale Capital was born out of the desire to provide a bespoke corporate finance advisory service specifically to leisure orientated companies. After many years of advising well known pub and restaurant companies, Patrick Booth-Clibborn founded his own business in 2009 and teamed up with Mark Warde-Norbury. Mark had by this time sold his broking business, St. Helen's Capital Plc, which had created the perfect AIM quoted cash-shell into which Marechale reversed.
Originally, Patrick had wanted to call his new company Cresta Capital after his love of the world-renowned tobogganing club, but with the name unavailable in regulatory circles he chose a family name, Marechale. His great-grandmother was the daughter of William Booth, the founder of The Salvation Army, and with the nickname of 'Marshal' it was she who was responsible for bringing the movement's great humanitarian work to France. The French word for Marshal is Marechale, and we like to think that we help management teams marshal themselves through the complexity of financing their businesses to exit.
The start to the Company's life was at a time when the leisure sector was facing a period of great uncertainty in the aftermath of the 2008 banking crisis. Rather than see it as an obstacle, Marechale saw it as an opportunity and embarked on its first mandates with the likes of Little Chef and Hawksmoor restaurants, then a single site brand.  Both companies had successful exits making Marechale's loyal investor group many multiples on their original investment, and with it Marechale's reputation was established as one of the foremost advisers in the UK restaurant and pub sectors.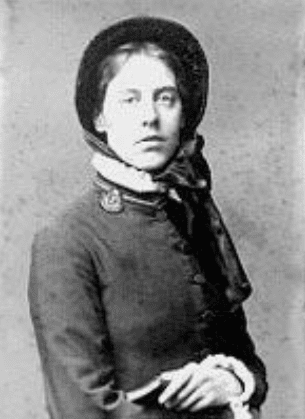 Catherine Booth-Clibborn
"la Maréchale"
Mark Warde-Norbury
Executive Chairman
Mark spent 14 years with the investment bank Robert Fleming and Co Limited ("Robert Fleming") and its subsidiary Save & Prosper Group Limited, where as a senior manager he helped to launch and manage the Fleming Private Banking operations in the UK. On leaving in 1998 he established St Helen's Capital Plc (now Marechale Capital). Mark's other directorships include Flight & Partners, an FCA authorised specialist fund manager.
Patrick Booth-Clibborn
Chief Executive and Founder
Patrick has more than 31 years corporate advisory and fund-raising experience and has led projects which have raised over £800m of equity for companies and funds. Patrick started his career at James Capel & Co, subsequently working for ANZ Merchant Bank, Guinness Mahon, Noble & Co and KBC Peel Hunt. As a Director of Noble & Co, Patrick was instrumental in building its London based advisory and equities franchise latterly as Head of Broking. Patrick specialises in advising companies in the leisure and renewables sectors on M&A and financing transactions.
Lord Flight
Director
Howard has worked for 35 years in the financial services industry, for amongst others, N M Rothschild & Sons Limited and HSBC's merchant bank in Hong Kong and India. In 1979 he established what became in 1986 Guinness Flight Global Asset Management. Between 1997 and 2005 he was the MP for Arundel & South Downs, during which time he held the Opposition Front Bench briefs of Shadow Economic Secretary, Postmaster General and Chief Secretary to the Treasury. From 1999 to 2004 he had Shadow Treasury responsibilities for the Financial Services Industry, Financial Regulations and Pensions. Currently, Howard is a director of Investec Asset Management Limited, Chairman of CIM Investment Management Limited, Metro Bank, Flight & Partners Limited, and 4 investment funds. Howard is a Commissioner of the Guernsey Financial Services Commission, Consultant to Duff & Phelps and TISA, and Chairman of the EIS association and consultant to the Investment and Savings Association. He was appointed to the House of Lords by David Cameron at the end of 2010.
Hamish Williams
Hamish is an associate of Marechale and has coached and mentored Owner Managers and Management Teams of a number of small and medium sized businesses, advising them on managing growth. His clients have included businesses in the publishing, software, distribution, and support services sectors including a Fast Track 100 company. Through his association with Marechale Capital (formerly St Helen's Capital plc) he helped several companies become 'investment ready' and acted as Corporate Adviser to a number of companies listed on PLUS. In 1999 he gained an MBA from Cranfield School of Management, winning the 1999 European Foundation for Management Development Case Writing Award for Entrepreneurship. He is a member of the Chartered Institute of Marketing, and is a member of the Advisory Panel to TVIN (the Thames Valley Investment Network)
Richard ('Dick') Shand
Financial Officer and Company Secretary
A Chartered Accountant since 1975, Dick has managed Marechale's 'Back Office' including interface with the FCA, and AIM Reporting, since 2006. Dick trained with Peat, Marwick, Mitchell, now 'KPMG', in London, and won a scholarship to work in the USA, and then Belgium, where he learned to speak French fluently. Dick spent almost 30 years in industry, both in French-speaking Europe, and back in the UK, experiencing two IPO's, one MBO, and a Receivership. Dick's experience of the non-City world is used to assist Marechale Clients who find themselves in either financial or administrative difficulties. Dick has a portfolio of clients, several of which are resident overseas, for whom he acts as either a Consultant FD, or FO, and/or Company Secretary.
Hubie Morant
Sales Advisor
Hubie joined in November 2019 further to working as a client relationship manager for a Maltese based pension scheme for three years. Prior to this he was at Newcastle University where he obtained a BA Hons in Geography. He is focused on developing new relationships and raising capital for companies primarily in the leisure and renewables sector.
Fin Reid
Manager
Fin joined in October 2013 after graduating from Newcastle University with a BSc Hons in Agri-business Management. He initially focused on renewable energy, working with Marechale's joint venture business Northfield UK Solar Ltd which is developing utility scale solar PV farms, and has more recently been assisting Marechale with its corporate finance transactions
Jeremy Stephenson
Associate
Jeremy has worked in equity capital markets for the last 16 years. At Noble & Co. he set up the institutional sales and trading desks before then joining Seymour Pierce as a Corporate Broking Director where he was a co-founder of the metals & mining franchise. He continued as a Managing Director at Cantor Fitzgerald Europe after it acquired Seymour Pierce. He joined Marechale Capital in 2016. Prior to the City Jeremy was a commissioned officer in the British Army, with whom he served for 7 years and saw active service. Jeremy is a Chartered Member of the CISI.
Get in touch
If you are a consumer & leisure business looking for advisory & financing services, or an investor looking for opportunities in our sector, please get in touch